The Den & Sensory Garden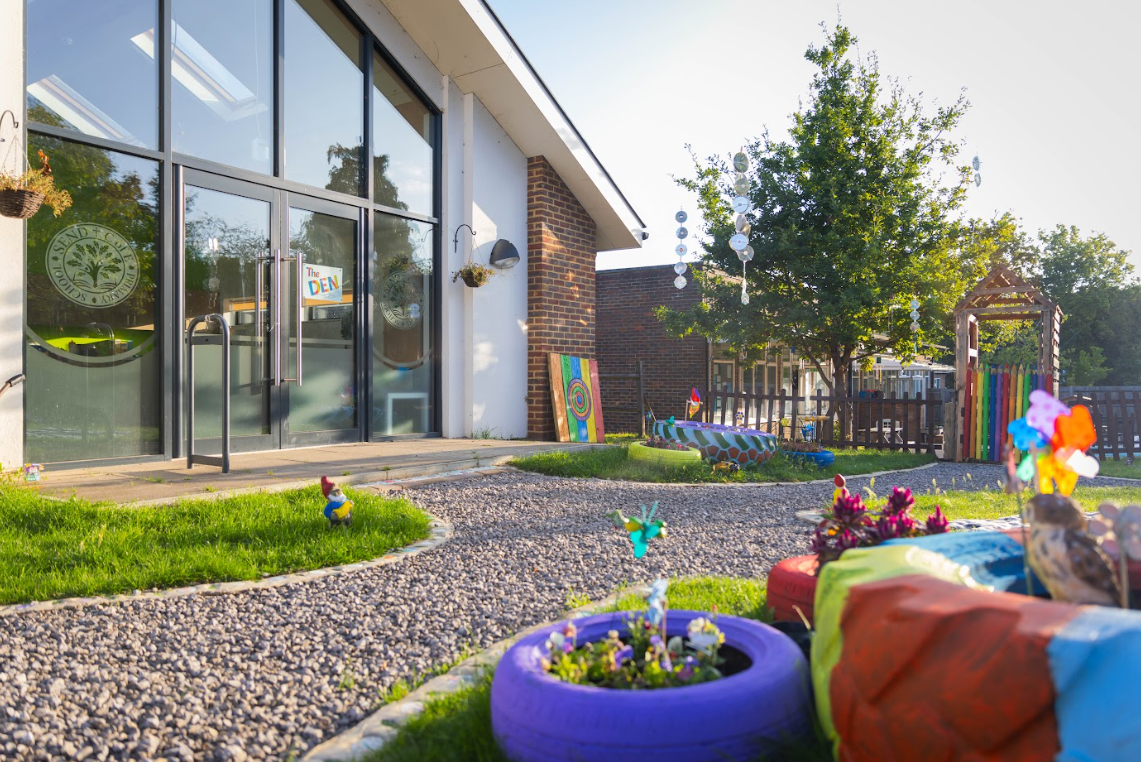 Welcome to The Den & Sensory Garden!
The Den is a calm place where learning, social groups and therapeutic interventions take place. It is set up to echo the design of a home, with sofas, dining tables, work desk, rugs and cushions. The Den leads out into the Sensory Garden.
The Den is used most often for:
Breakfast Club (by invitation only) a time for children who may benefit from a more gentle start to the school day to come in, be greeted warmly by staff and enjoy a simple breakfast together. This is also a time to talk through any anxieties that children may have so that they are ready for a really positive start to the day.
Individual children or small groups may come and work in The Den with an adult if the mainstream classroom is overstimulating or they need somewhere quiet.
Lunch Club (by invitation only) for children who find the main hall, or longer periods of unstructured time difficult. An adult is always present for lunch club and children from all year groups eat happily together at the big tables before enjoying board games, drawing, reading or time in the sensory garden.